Super Soft
Our Supersoft PUR ESD Products
Supersoft  Stand ESD and Disc ESD
All our ESD mats have a positive anti-fatigue effect on employees with standing workpositions. Ergonomic benefits mean increased productivity. For all employees with standing, turning and walking work positions in ESD areas. Especially designed for assembly, distribution and workbench areas in automotive, electronic, metal working and clean room industries.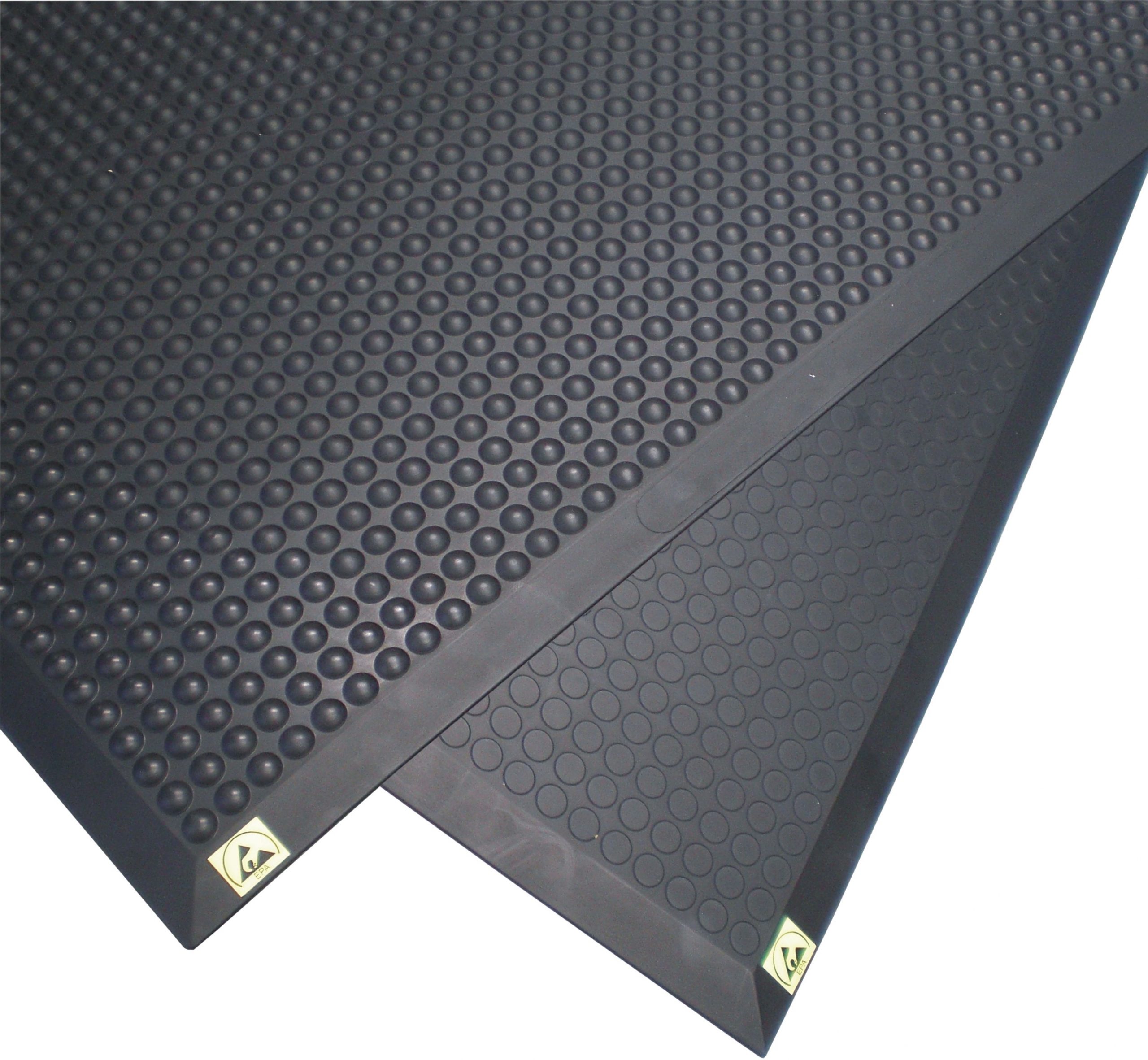 Polyurethane Saft Antistatic Foam
More Info
Bubble design
Highest standing comfort
Especially for standing work positions
Smooth design
High comfort
Optimum for workplaces with turning and
walking movements
Easy access for material vehicles
More Info
Antistatic/ESD – DIN EN 61340-5-1
Fireretardant – DIN 4102/B1
Combination Bl + ESD
Stand ESD
Disc ESD
More Info
Super elastic and durable antistatic PU foam.
ESD Rp 105 – 107 Q, Rg 105 – 107 Q.
Molded beveled edges on all sides.
Highest standing comfort.
Anti-slip, durable and strong.
Retains permanent shape.
More Info
Thickness: 12 mm -14 mm (depending on design) Weight: 5,5 kg/m2
Colour: Black
Surface: Bubble or Disc
More Info