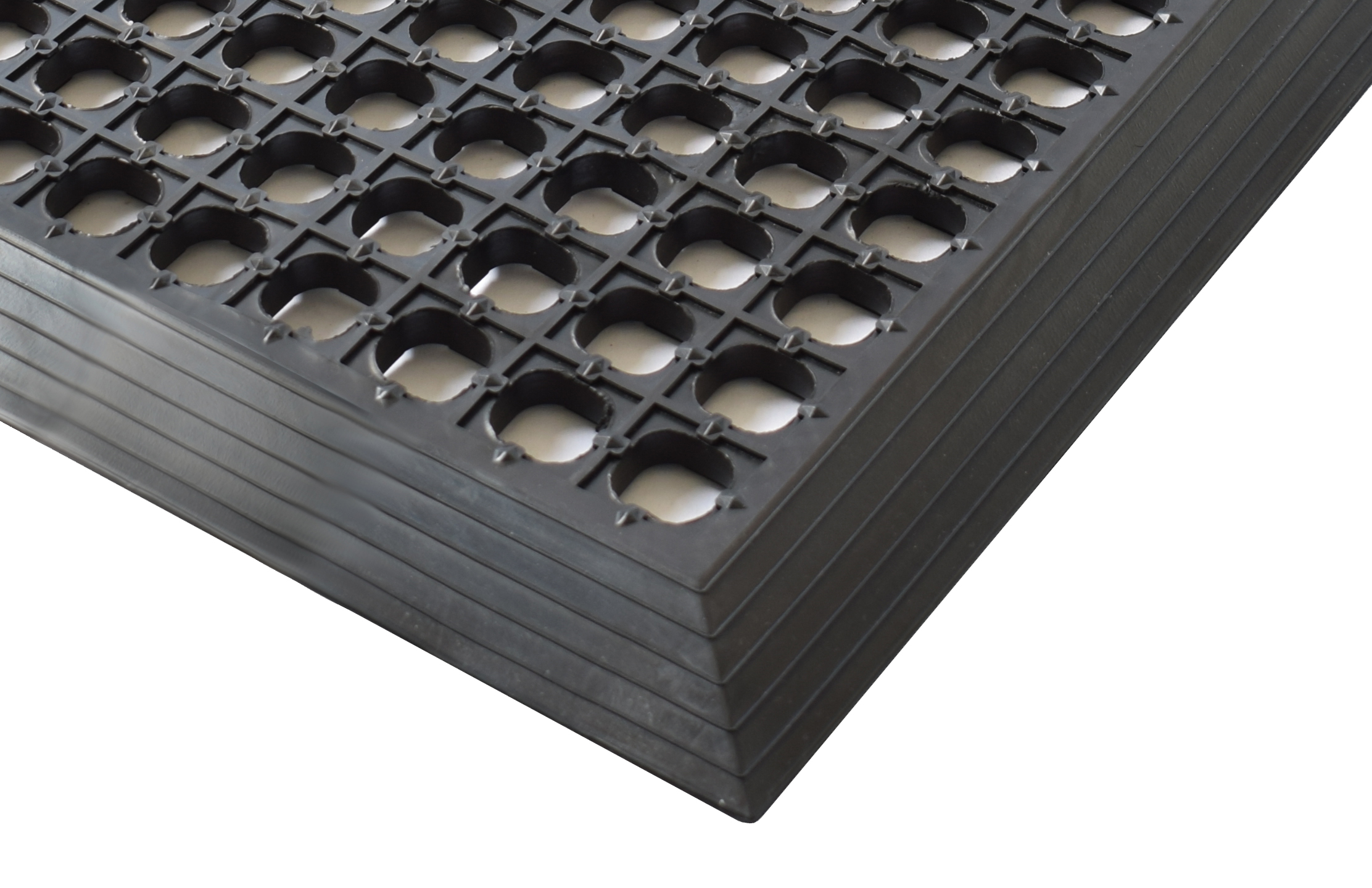 Solido I
Solido I is the heavy-duty workplace mat for wet, oily, slippery and poluted industrial areas.
Solido I is made of a 100% virgin nitrile rubber compound. Resistant to most industrial oils and fluids.
Optimum anti-slip surface friction design. With holes for drainage of cutting oils, brake fluids and for collection of metal swarfs and debris.
A solid anti-fatigue mat designed for heavy usage areas around machines and workbenches in industrial areas in eg. automotive and metal working industries with oil and fluid spilling or even welding sparks.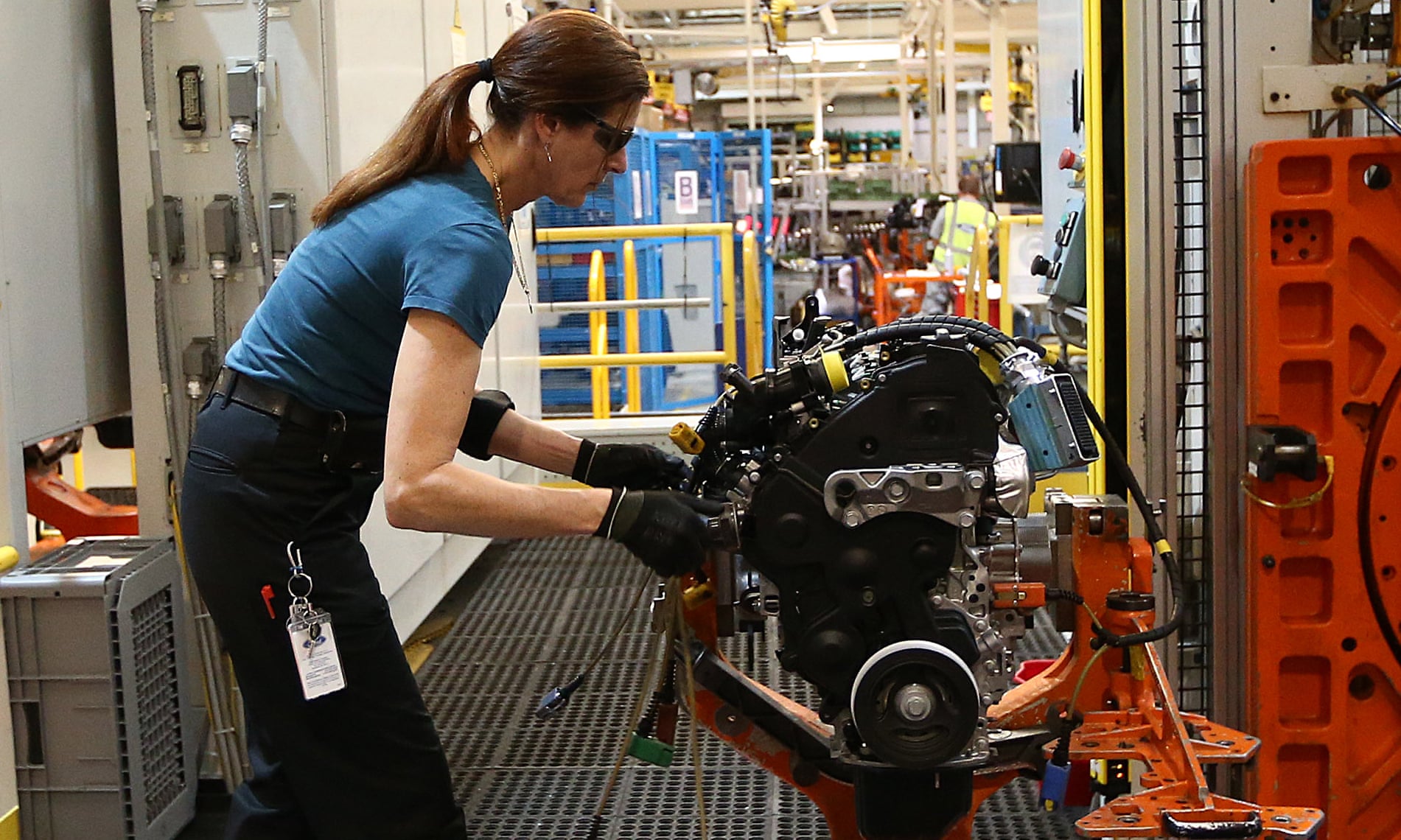 More Info
Black nitrile rubber – oil and grease proof for industrial applications.
Any size and any shape possible. Just measure up!
Examples standard sizes:

70×100 cm
70×190 cm
70×285 cm
70×380 cm
100×130 cm
100×255 cm
100×320 cm
100×385 cm
More Info
Holes – oval – for optimum drainage
Elastic, strong and durable virgin nitrile rubber – no recycle
Oil proof 100% nitrile rubber compound
Molded solid 5 cm wide ramps on all sides – easy access with material carts
High standing comfort. Highest anti-slip properties
More Info
Thickness: 20mm
Size: 70×100 cm incl. 5 cm molded ramps
Weight: 9,5 kg/m2
Colour: Black
Surface: Anti-slip
Drainage: Holes
Please request a sample and test resistance on site if application is heavily contaminated.
More Info