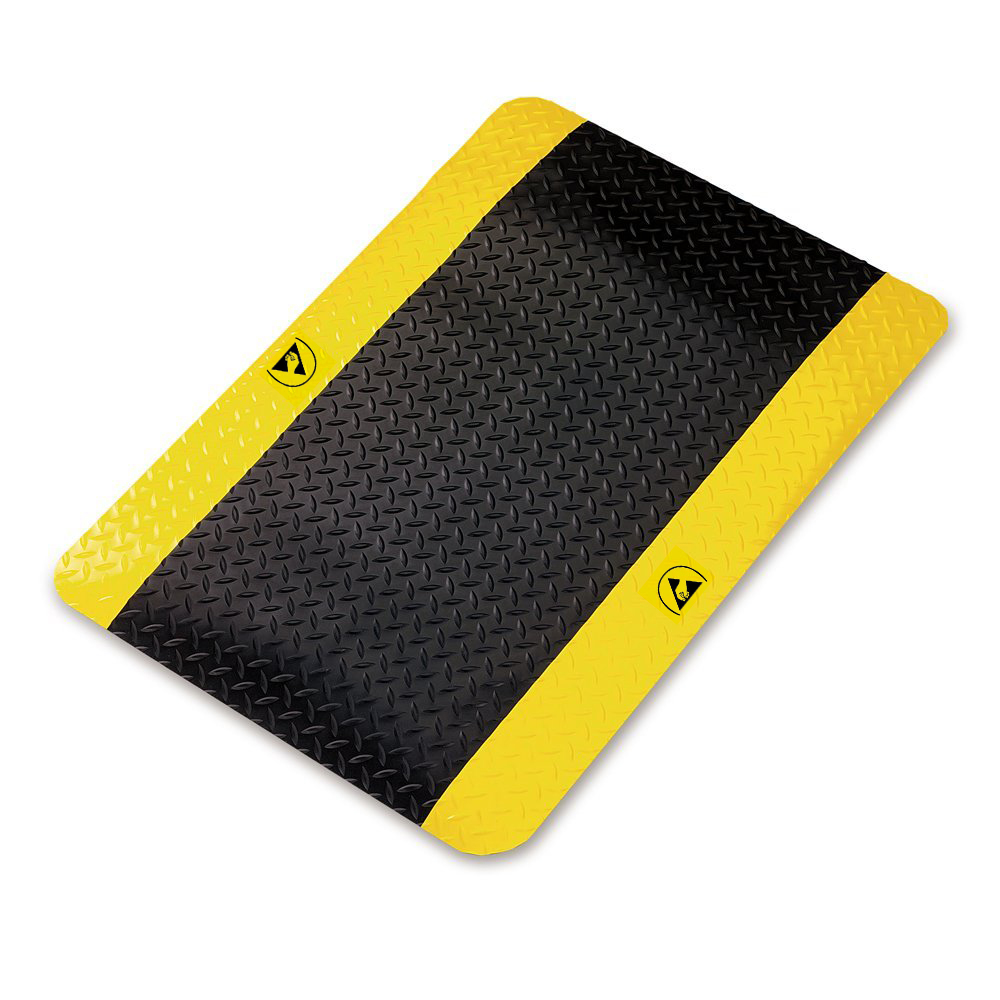 Diamond Antistatic
All our antistatic workplace mats have a positive anti-fatigue effect on employees with standing work positions. Ergonomic benefits mean increased productivity. For all employees with standing, turning and walking workpositions in ESD / EPA areas. Antistatic according to DIN EN61340-5-1. Resistances – ESD Rp 105 – 107 Ω, Rg 105 – 107 Ω.
Especially designed for assembly lines and operator ESD areas in automotive, electronic, medical, pick&pack and cleanroom industries.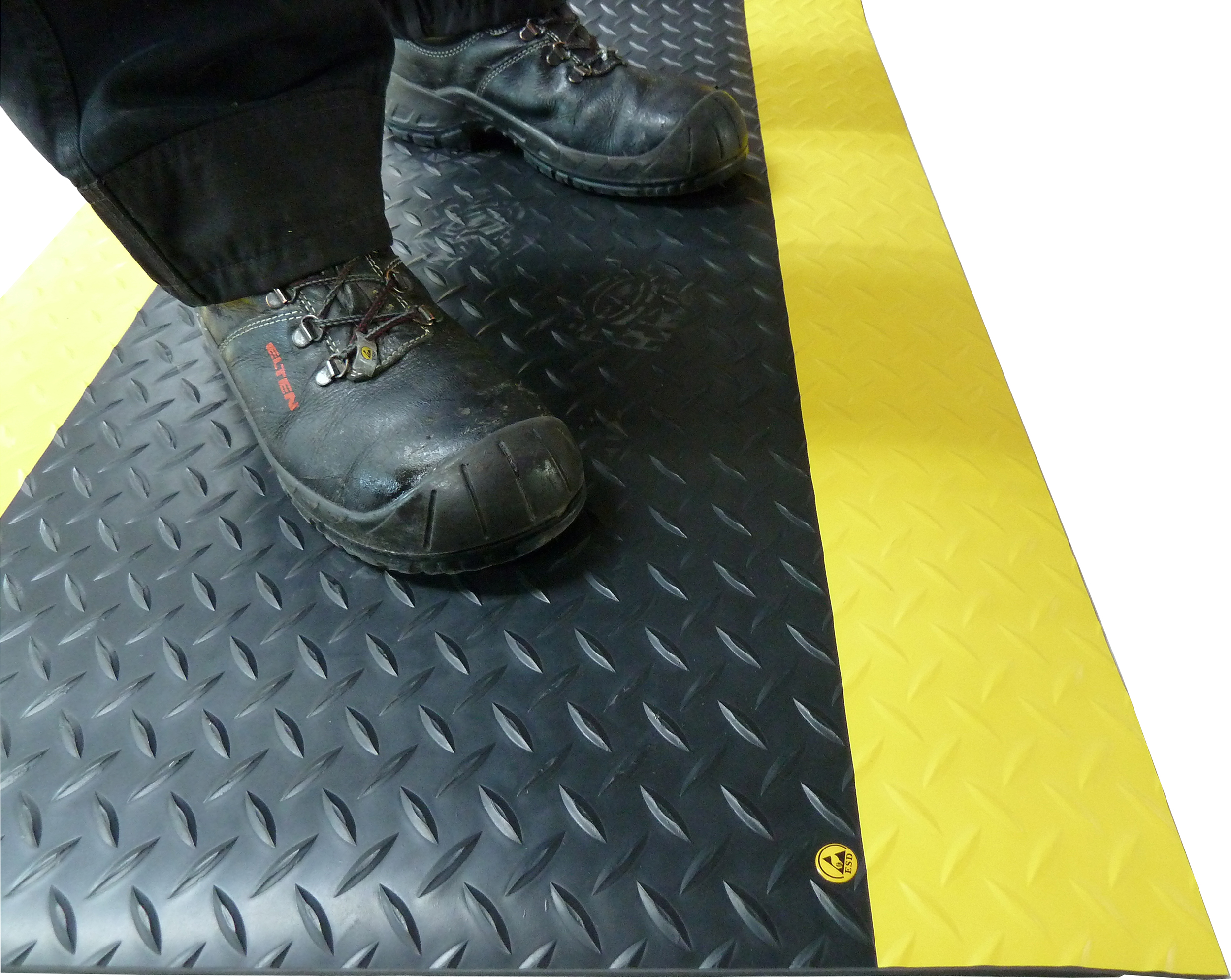 More Info
Antistatic DIN EN 61340-5-1
Also available in standard
More Info
Antistatic hard and durable top surface.
Laminated onto antistatic elastic cushion.
ESD Rp 105 – 107 Q, Rg 105 – 107 Q
Yellow safety borders on 2 sides.
High standing comfort.
Strong top surface.
Easy to clean surface.
More Info
Thickness: 16 mm
Weight: 6,8 kg/m2
Colour: Black with yellow bprders
Surface: Checker / deck plate
Edges: Ramped on all sides
Just roll out!
Standard sizes : 60 x 91 cm,91 x 150 cm, 91 x 300 cm,
91 x 600 cm.
Guarantee: 5 years
More Info