Solido II
Solido II is the solid and strong solution for heavy duty industrial areas.
Solido II is made of a durable 100% virgin nitrile rubber compound. Resistant to most industrial oils and fluids. Optimum closed anti-slip stud surface design.
Solido II solid is optimum for workpositions with walking and turning movements and areas with work traffic, material wagons and carts.
Flexible airpockets underside construction for elastic and excellent ergonomic standing comfort. Especially designed for heavy industrial and poluted areas like in metalworking or automotive production.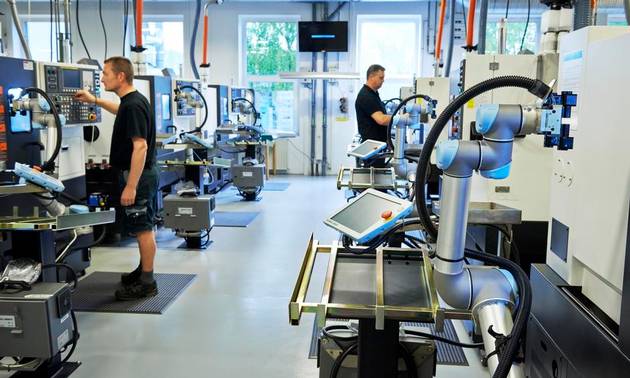 More Info
Black nitrile rubber – solid
Oil and grease proof for industrial applications.
Optional with connectors
Any size and any shape possible.
Just measure up! Examples standard sizes: 70×100 cm, 70×195 cmx, 70×290 cm, 100×130 cm, 100×195 cm, 100×260 cm.
More Info
Elastic, strong and durable virgin nitrile rubber.
Oil proof 100% nitrile rubber compound.
Molded 5 cm solid ramps on all sides.
Easy access for material carts, walking/turning movements
High standing comfort.
Highest anti-slip properties.
Interlockable with connectors
More Info
Thickness: 22 mm
Weight: 13,5 kg/m2
More Info