STONEhill
Ergonomic / Anti-fatigue / Safety / Anti-slip / ESD – Workplace Matting
SuperSoft – Ergonomic Workplace Matting
Supreme quality, customized, extremely elastic, durable – more than just mats…
Tired and heavy legs? Sore feet? Back pain? Slippery and cold floors?
…standing workpositions on hard, slippery or cold floors are closely linked to fatigue and muscular, joint and cardiovascular diseases.
Use one of our anti-slip and anti-fatigue ergonomic safety mats. The "standing comfort" immediately improves by 50% – and fatigue and discomfort are significantly reduced.
Improved workenvironment and increased productivity.
SuperSoft – the most elastic, soft, ergonomic anti-fatigue workmats.
SuperSoft workplace mats retains permanent elastic shape – and are made of strong durable PU.
SuperSoft is the range of workplace mats which can be customized to any size and any shape – just measure up…
All our anti-fatigue and safety workplace mats are made of PU, nitrile or EPDM rubber compounds and are developed according to specific ESD, antistatic, fire-retardant, food, hygenic and oil proof standards.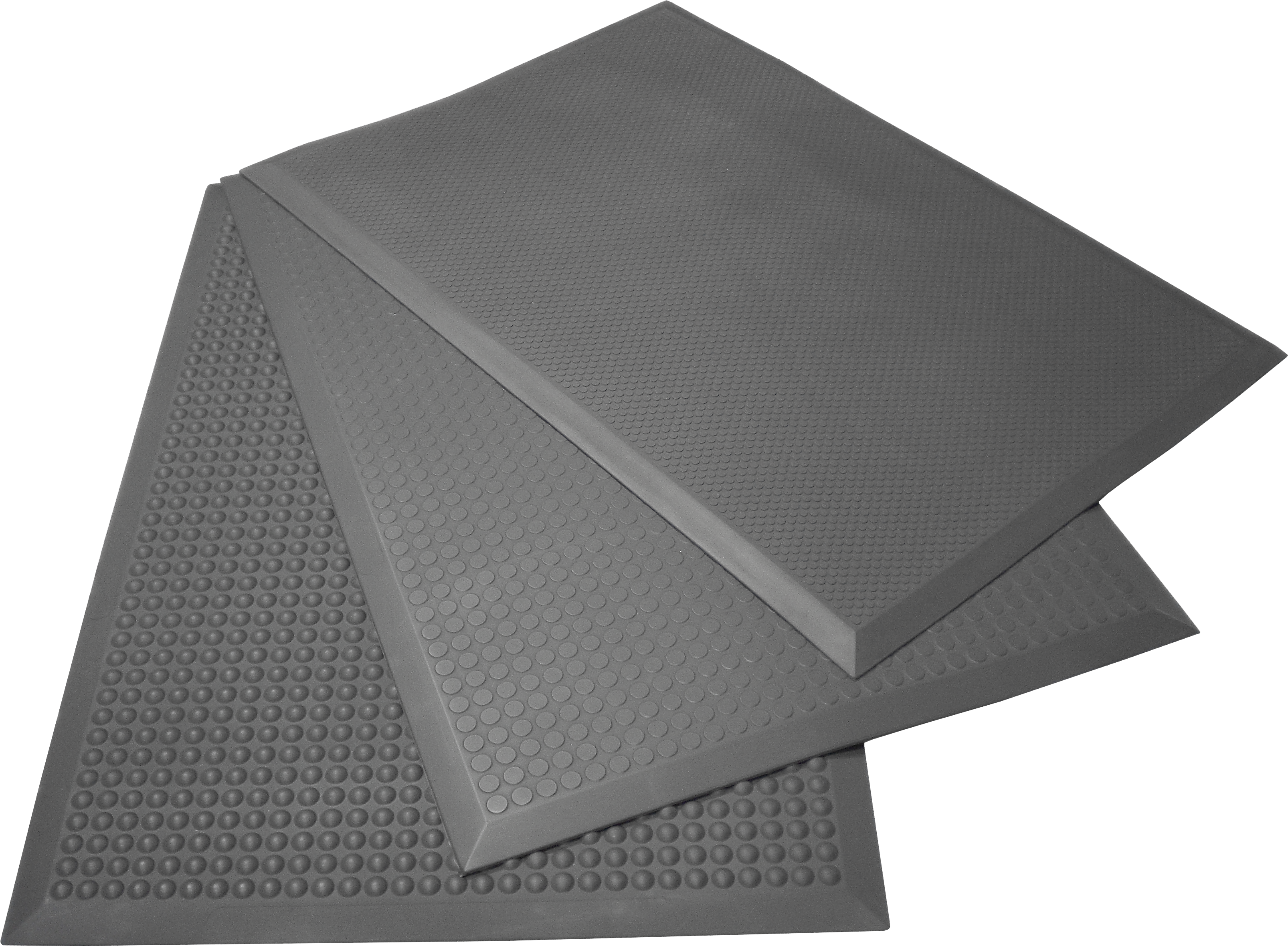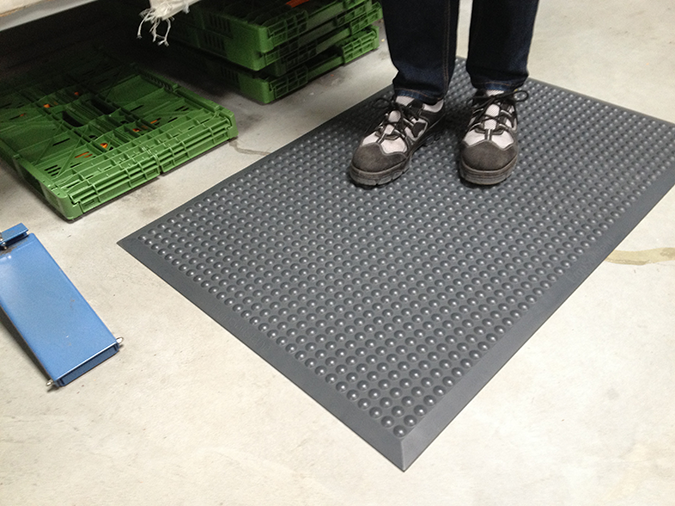 Contact us
By phone or email