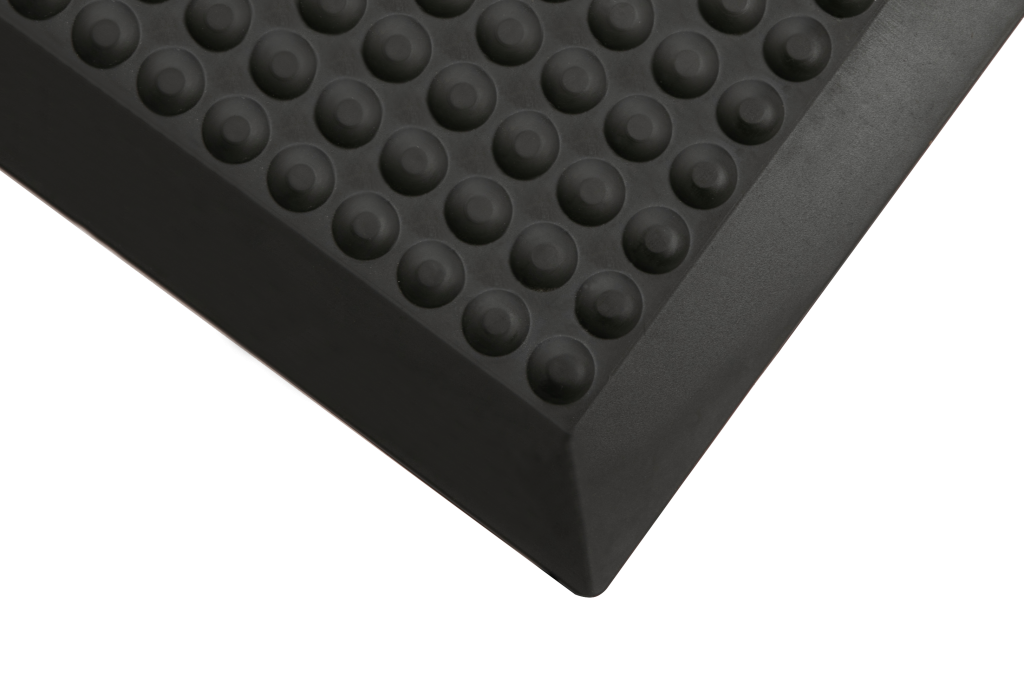 RubCone
RubCone is the optimum ergonomic solution for wet, oily and slippery industrial areas.
RubCone is made of a 100% virgin nitrile rubber compound. Resistant to most industrial oils and fluids. Optimum anti-slip and anti-fatigue cone surface design. Elastic "wavy" underside construction for excellent standing comfort and easy cleaning.
Especially designed for heavy usage areas with machines and workbenches in industrial areas in eg. automotive and metal working industries with oil and fluid spilling.
Types
Black nitrile rubber – oil and grease proof for industrial applications.
Optional grey EPDM rubber – water, animal fats, high temperature proof for food industry.
Shapes
Any size and any shape possible. – Just measure up!
Guarantee – 3 years
More Info
Elastic, streng and durable virgin nitrile rubber.
Oil proof 100% nitrile rubber compound.
Molded beveled edges on all sides.
Highest standing comfort.
Highest anti-slip properties.
Easy to clean "wavy" underside.
More Info
Thickness: 13 mm
Weight: 7 kg/m2
Colour: Black
Surface: Anti-slip – cones
Underside: Easy to clean – waves
More Info