La Ola Hygenic
La Ola Hygenic is the premium solution for wet, greasy and slippery floors like in foodindustry, commercial kitchens, catering, hospital and in general in all areas with standing work, where high hygenic standards are required.
La Ola is made of a high-grade EPDM rubber compound. Resistant to animal fats, grease, water and high temperatures. Optimum anti-slip surface design. Easy to clean wavy underside. Approved for food industry and general hygenic applications according to DGUV Test – "Hygenic Test" GS-NV 6:2019/08.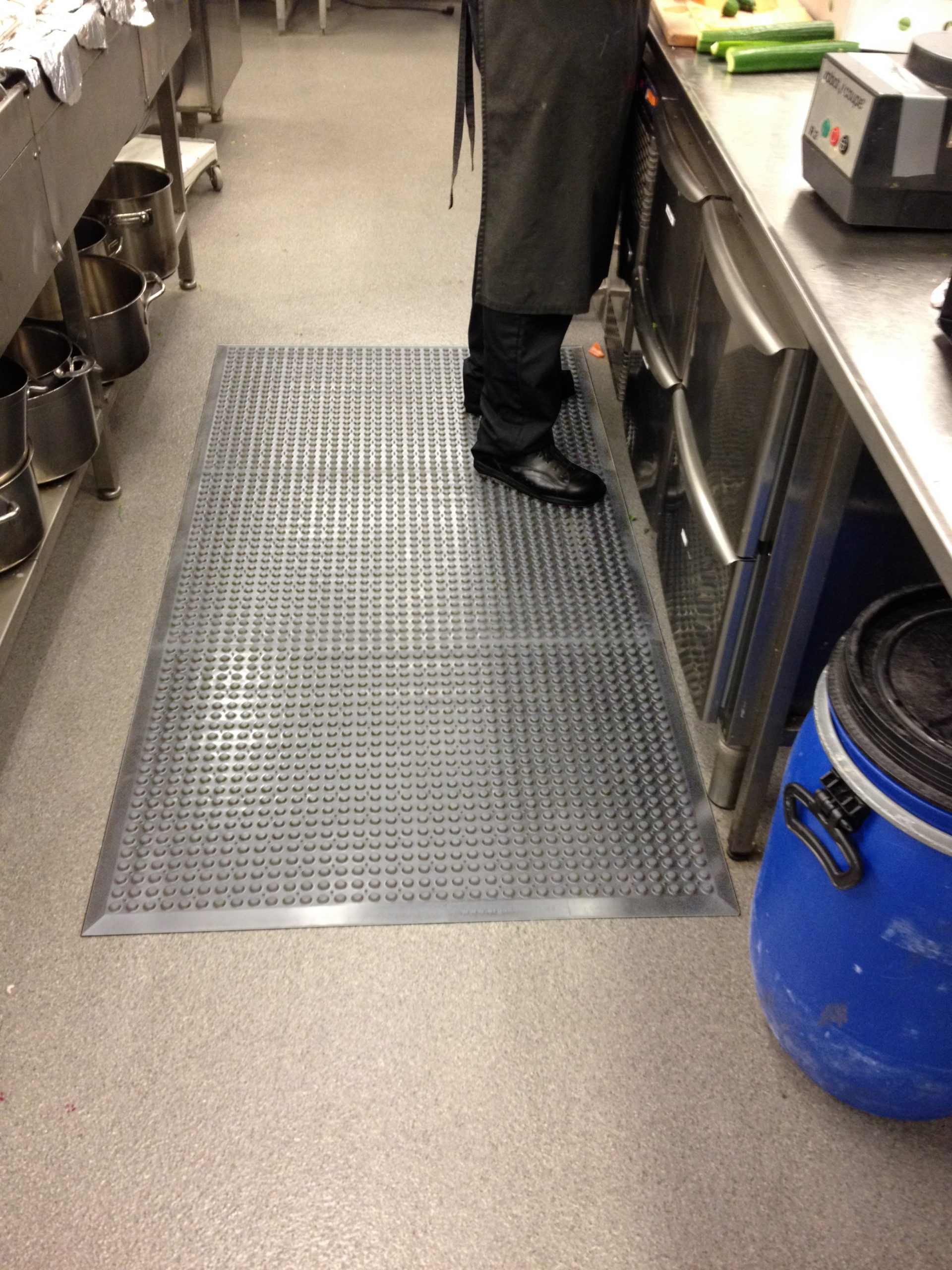 More Info
Food proof grey EPDM rubber – water, grease, animal fats, high temperature proof for food industry.
Shapes: Any size and any shape possible. Just measure up!Guarantee: 3 years
Examples standard sizes:
66 x 96 cm, 66 x 141 cm, 66 x 186 cm, 66 x 231 cm, 66 x 276 cm, 66 x 321 cm, 66 x 366 cm,
96 x 66 cm, 96 x 96 cm, 96 x 126 cm, 96 x 156 cm, 96 x 186 cm, 96 x 186 cm, 96 x 246 cm, 96 x 306 cm
More Info
Elastic, strong and durable high-grade EPDM rubber in  light grey colour.
Grease, water, antibacterial and temperature proof – EPDM rubber compound. 
Molded beveled edges on all sides. 
Highest standing comfort. Highest anti-slip properties. 
Easy to clean "wavy" underside. 
No colouring off after high temperature cleaning and autoclave.
More Info
Thickness: 14 mm 
Weight: 7 kg/m 2 
Colour: Light grey 
Surface: Anti-slip / Anti-fatigue cones 
Underside: Easy to clean / anti-slip wavy underside
More Info